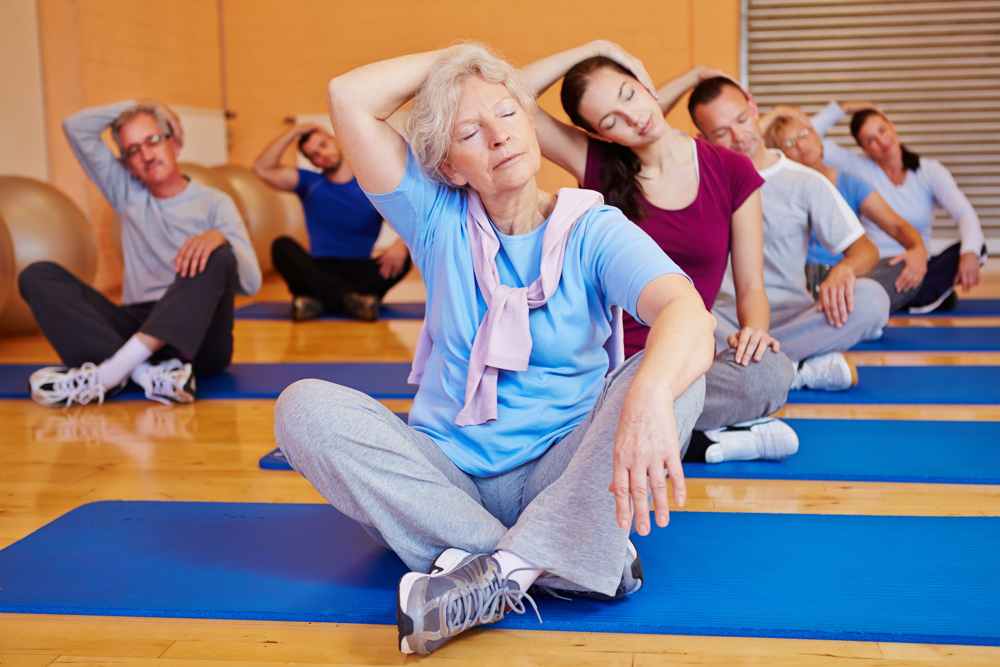 Pilates is a series of controlled movements designed to increase flexibility, strengthen postural muscles, improve balance, tone the body and focus the mind. Pilates encourages mind and body coordination. Practicing Pilates regularly will result in a sense of relaxation and well-being.
Developed in the 1920s by Joseph Pilates, Pilates is now one of the most recognised and popular forms of exercise – simply because it is safe and enjoyable for people of all ages and degrees of fitness
If you are an athlete or keen sportsperson, perhaps a club runner, or triathlete  Pilates will give you the edge mentally and physically. The practice reduces injuries, speeds recovering time, improves range of motion, promotes efficient breathing techniques, and develops a mind-body connection.
Pilates matwork classes are based on slow controlled flowing movements that primarily strengthen the core muscles that stabilise and support the spine, realign the body and correct postural problems. Pilates brings mind and body together, focusing strongly on total concentration, balance, the precision of movement and breathing.
The beauty of Pilates is that it can be adapted and modified to suit anybody: from beginner to advanced level, making it suitable for all ages and abilities.
Please see my current timetable.