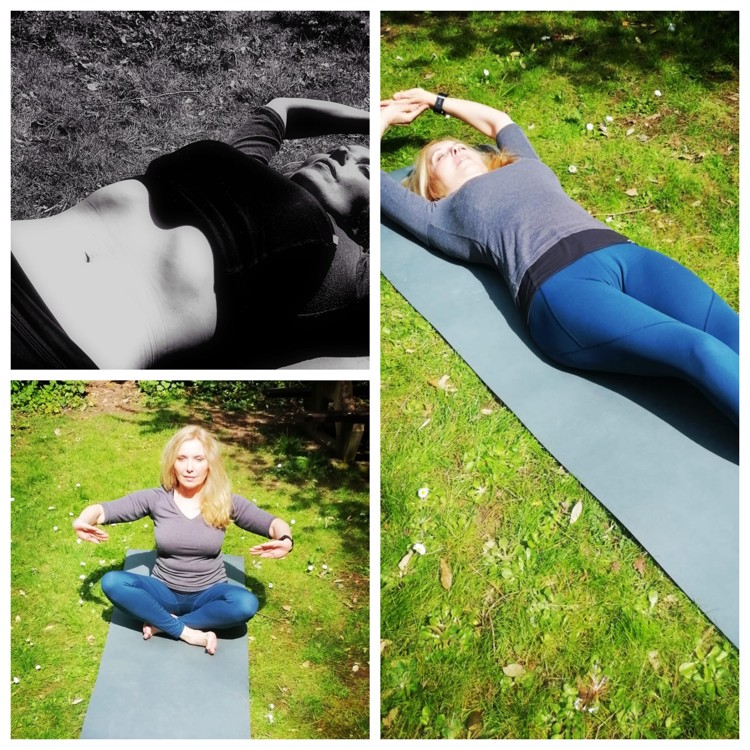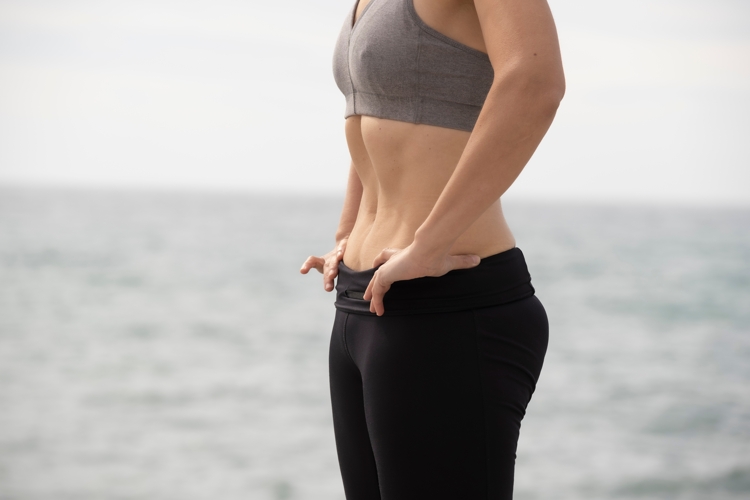 Hypopressives are a system of postures and breathing proven to reduce pressure in the thoracic, abdominal, and pelvic cavity. When the pressure is reduced, the muscles can function optimally and reflexively to deal with everyday movement and activity. 
Hypopressives have been proven to improve symptoms of incontinence, pelvic organ prolapses and diastasis recti by training the deep muscles to work involuntarily. The results include:
an increase in abdominal and pelvic floor tone (on average by 58%*),
an improvement in symptoms of prolapse, incontinence and hernias,
an improvement in anaerobic capacity for sports performance,
a rise in metabolism by up to 15%*,
a flatter abdomen that is less prone to bloating and the appearance of a 'mummy tummy',
a reduction in waist size (on average 8% reduction in waist circumference with no dietary changes over a 30-day period*).
Improved posture
Improved sense of wellbeing
Hypopressives are suitable for all, regardless of fitness level, size, or age.
Modifications need to be made for people with heart conditions or uncontrolled high blood pressure.
The postures are ideal for those with back conditions as no spinal movement involved!
The postures are designed to open the front of the body and work the back of the body (posterior chain). 
Hypopressives classes are available: –
1-1 or as a pair – 30 min classes for 6-8 weeks (minimum 5 weeks to learn the breathing and the postures)
Part of a class of 8-10 others – 30 min classes weekly for 8 weeks
Express sessions – more intensive with increased time commitment required.
Small groups can be arranged, please enquire
These sessions will require consistent home practice.  Classes will include a weekly youtube recording of home practice and recap.
The sessions can be arranged via zoom, practice classes coming soon.
During these sessions, you will be taught each of the 8 postures in sequence.
Once you have learnt the sequence in its entirety, you can continue to use Hypopressives for life. The sequence takes around 10-15 minutes to complete, and no equipment is needed, making it accessible and an ideal choice for today's busy lifestyles.
The system is also becoming increasingly popular among professional sportspeople to improve their lung capacity, endurance, and core stability.
Personally, I have reaped the benefits of my personal practice, I wish I had found this earlier, I am passionate about spreading the word and 'flying the flag' for Hypopressives.